Welcome to the website of Camberwell High School
Ex-Students Society
This website is dedicated to the thousands of students who have attended Camberwell High School since it commenced in 1941, with just 350 students. The distinctive cream-brick building, was described at the time as 'the most modern and attractive school in Victoria'. The history of the school is captured in the hundreds of photos that have been grouped into decades, and in the many editions of Prospice. The website brings our history to life, so that current and former students can appreciate their place in the school's rich history.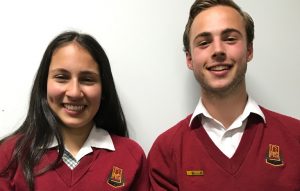 Membership
Become a CHESS member and receive updates via email. It's only $30 per year, and the benefits to our school community are significant: https://camhigh.exstudents.org/membership/
Members are invited to attend Annual General Meetings. See past AGM documents: CLICK
2021 Events
End of Year Dinner was held on Tuesday 30 Nov. Cafe Paradiso, Camberwell
Celebrating 80 years of Educational Excellence
Check out the fantastic video celebrating CHS 80th anniversary: CLICK TO WATCH
Past Events
March 26: 80th Anniversary Twilight Celebration at the school
March 22: An evening with Emeritus Professor Peter Gronn (Class of '64). View his presentation at: https://youtu.be/LQGdjlbam6I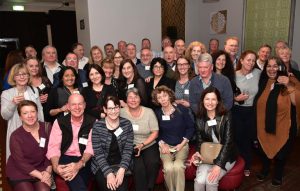 Reunions
Every year ex-students from different year groups organise their own reunion. If 2021 is your reunion year, please contact CHESS for help with promotion. We also have a large database to help you get started and reunion guidelines with advice.