Welcome to the website of Camberwell High School
Ex-Students Society
This website is dedicated to the thousands of students who have attended Camberwell High School since it commenced in 1941, with just 350 students. The distinctive cream-brick building, was described at the time as 'the most modern and attractive school in Victoria'. The history of the school is captured in the hundreds of photos that have been grouped into decades, and in the many editions of Prospice. The website brings our history to life, so that current and former students can appreciate their place in the school's rich history.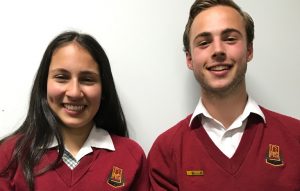 Membership
Former students are encouraged to become members. The funds go towards scholarships for senior students. We also make a donation to the library and contribute to the Principal's fund that assists some students with their education. Annual membership is only $30.
2021 Events
Celebrating 80 years of Educational Excellence
You are invited to join current staff and students, parents and other ex-students to celebrate 80 years of education at Camberwell High School.
We look forward to seeing you at one of these events:
An evening with Emeritus Professor Peter Gronn
With a distinguished career in education and professorial roles at both Monash University and the University of Cambridge, Peter Gronn (Class of '64) will share his perspective about educational excellence. Join us from the comfort of your own home.
Monday March 22 at 7.30pm by Zoom
To register, click on this link:
https://www.trybooking.com/BPFHT
We will send the Zoom link nearer the date
80th Anniversary Twilight Celebration
Date: Friday March 26 4.30pm-7pm
Celebrations include school tours led by current students, short speeches and light refreshments.This is also a great opportunity for those of you celebrating a particular decade to organise a reunion catch-up and meet in the library.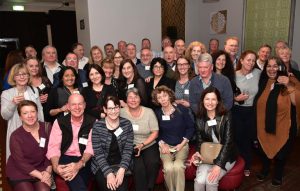 Reunions
Every year ex-students from different year groups organise a reunion. If 2020 is your reunion year, please contact CHESS for help with promotion. We also have a large database to help you get started and reunion guidelines with advice.